The Ultimate Guide to Men's Hair Products
Hair care can be extremely overwhelming for most people. There are a million products out there that are designed to help you with a million different things, but how do you know which ones work best for you? It can be difficult for you to know which products will help you achieve your desired hairstyle. Thankfully, there are certain products that are quite universal across all brands, and understanding these products will help you get your perfect hair care routine together.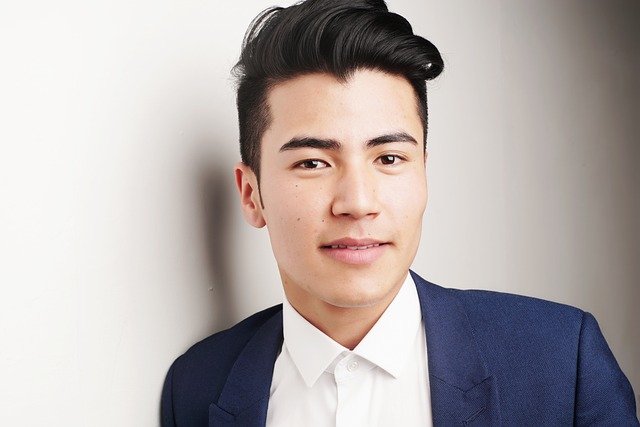 Cleansers (Shampoo and Conditioner)
This is the most basic product you need in your hair care kit. You should look for shampoo and conditioner that will not strip your hair of its natural oils. You can do this by avoiding ingredients like parabens and sulfate.
Leave-In Conditioner
Leave-in conditioners can provide your hair with moisture outside of the shower. The longer the hair you have, the more essential this step is.
Gel
Gel is a product that you can use to style your hair if you were looking for more of a textured look since it does dry down hard without any movement. For example, for hairstyles like a mohawk, you would need a product like gel to have as much hold as possible. Look for a gel that is water-based, so it's easy to wash out.
Pomades And Waxes
Pomades and waxes can give you hold without being stiff and providing more movement in your hair than a gel or hairspray. Most of the time, pomades are infused with nutrients to keep your hair conditioned. Pomades are more suited for those with shorter hairstyles.
Mousse, Hairspray And Other Fixatives
If you like the slicked-back look, mousse will be the product for you. It provides a wet look to the hair when applied. If you wanted a softer look and hold, then go for a hairspray. Hairspray can be brushed out as well, if you change your mind about the look.
Clay
Clay is similar to pomade, but it's a stickier version and provides the look of thicker hair because it is absorbed into each strand. This is ideal for hair that needs a bit more volume without being it down. It is also nourishing for the hair and scalp because of its mineral properties.
Paste
Hair paste is thicker than pomades and provides more versatility than other products. Paste is suitable for a wide range of hairstyles and can be easily washed out because it is water-based.
Cream
Creams are great for adding shine and control to the hair. They are good for long, coarse, thick or curly hair and are moisturizing. Creams can tame flyaway hairs and provide flexibility and strength.
There are many more products out there than just the ones listed above. If you didn't find a solution to your hair care woes, contact Hollywood Hairdressers in Saskatoon today to speak with a professional hairstylist. We can help you with styling and hair product recommendations so you can have confidence in your appearance.